How To Determine If Your Site Is Fast or Slow and Why it Plays into Lost Traffic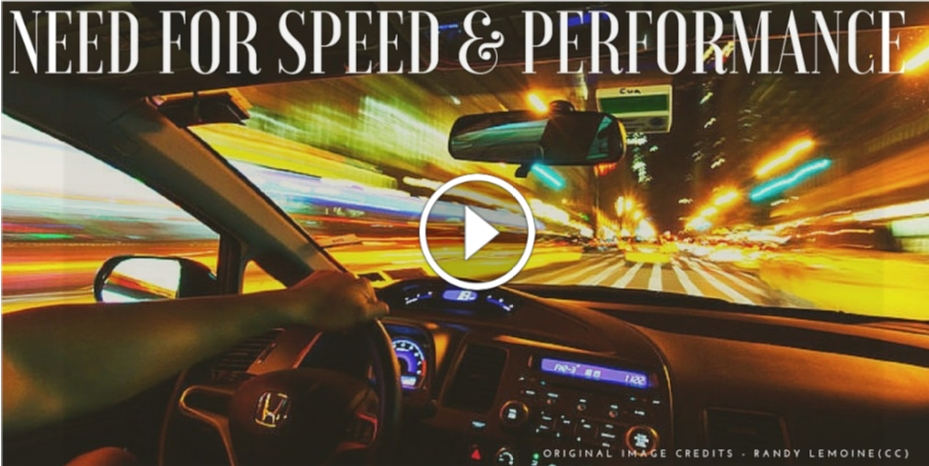 .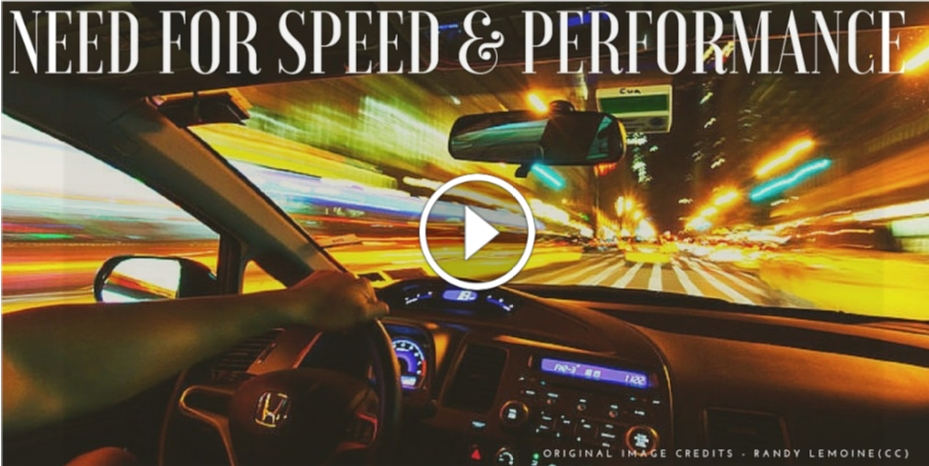 How To Determine If Your Site Is Fast or Slow and Why it Plays into Lost Traffic.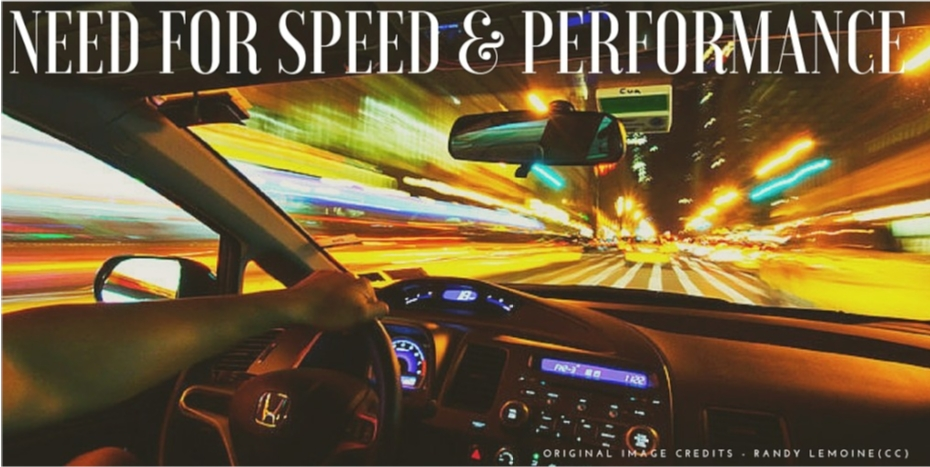 What Exactly is Page Speed?
The term page speed essentially refers to the length of time at which web pages or media content is downloaded from website hosting servers and displayed onto the requesting web browser. Page load time is the duration between clicking the link and displaying the entire content from the web page on the requesting browser.
There are three core aspects necessary to understand page speed in the context of user experience and website performance:
The view of time taken in delivering the requested material along with the accompanying HTML content to the browser.

Browser response to page load requests.

The view of end-users as the requested web page renders on the browser – this is the ultimate empirical measure of page load speed.
Website performance subsequently impacts search engine rankings developed under proprietary and undisclosed algorithms, incorporating key factors including page speed, user experience, website responsiveness and a whole lot of other website performance metrics.
The absolute critical principle in maximizing website performance is to focus on page speed optimization from the ground up. Performance optimization plugins, server-side scripts, and final tweaks have minimal – however noticeable – impact on page speed and load times. Yet, Web developers and online business owners tend to overlook page load times in their website development and design strategies.
How Slow Is Slow?
Anything slower than the blink of an eye – 400 milliseconds. Engineers at Google have discovered that the barely perceptible page load time 0.4 seconds is long enough to cause users to search less.
The technology has come a long way in improving internet experience. The over-crowded cyberworld of the 1990s was often labeled as the World Wide Wait, but innovations in communication and networking technologies have revolutionized the way digital information is transmitted across the internet. The next generation of online businesses have all the resources they need to deliver content instantaneously, but to leverage and complement these resources, businesses need speed-optimized websites that deliver the best user experience.
Microsoft speed specialist and computer scientist Harry Shum believes 0.25 seconds of difference in page load time – faster or slower – is the magic number dictating competitive advantages for online businesses.
What Happens If A Site Is Not Speed-Optimized?
1 in 4 visitors would abandon the website if it takes more than 4 seconds to load. 46 percent of users don't revisit poorly performing websites. Website owners have a mere 5 seconds to engage visitors before they consider leaving. 74 percent of users accessing the mobile site would leave if it takes longer than 5 seconds to load. Every one-second delay in page load time could lead to $1.6 billion in annual losses for online merchants as big as Amazon.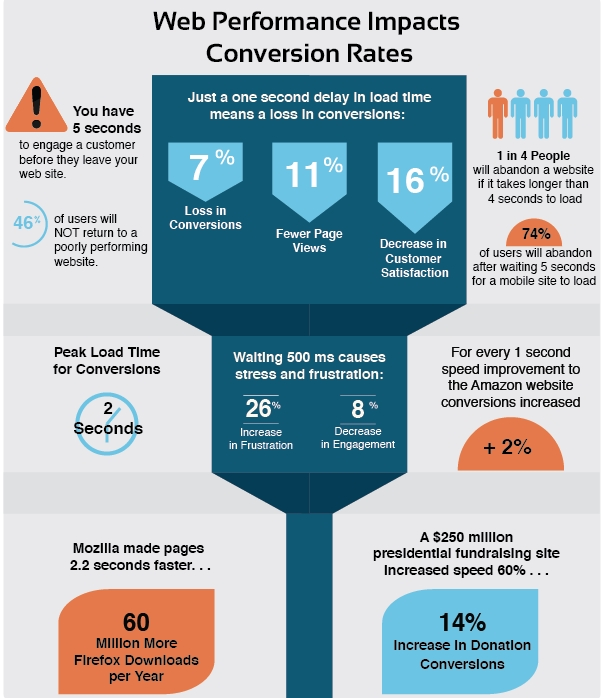 Acceptable Website Performance – The Neuroscience and Rhythm
100 milliseconds. That's how long the Occipital lobe in our brain stores visual information as a Sensory memory.
Google researchers suggest page load times of less than 100 milliseconds give visitors the illusion of instantaneous website response as the visual Sensory memory processor in our brain works in bursts of 100 milliseconds. The memory store clears itself after 0.1 seconds as photoreceptor cells in the eyes transmit more information to the Occipital lobe.
1 second of page load time does suffice in maintaining a seamless flow of thought – users feel in control of their Web browsing activities, and the mental stress is not aggravated unless the website fails to respond as desired.
At 10 seconds of delay, visitor attention is barely kept. The sensation of impatience, frustration, and feeling of abandonment is usually strong enough to keep visitors from revisiting such slow websites again.
How Do You Test The Performance Of A Site
Website owners can leverage an array of free and premium website performance testing services to analyze web pages and generate tailored solutions to fill the deepest of performance loopholes hampering page speed.
Page speed testing tools powered by search engine giants Google and Yahoo, website monitoring specialists Pingdom and GTMetrix yield valuable insights into website performance indicators for free, and programmatically generate scores and suggestions to educate non-geeky website owners.
The following test was conducted using the free Pingdom website speed test tool. Visit Pingdom and conduct the test selecting various geographic locations according to the options provided, and compare the end-results. Enter your website and hit the Test Now button.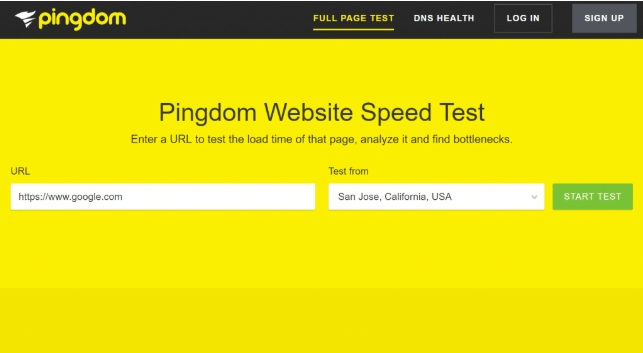 It will then return a summary of your site, including a performance grade, a total load time, the total page size, and the number of requests you have on your website.

The performance insights section of the Pingdom speed test tool is very helpful. These are all based on the Google PageSpeed Insight rules. Generally, if you improve these on your site, you should see a decrease in your overall load times.
Website Load Speed Affects Your SEO
Google started using site speed as a ranking signal in their algorithm way back in 2010, and it continues to serve as one of the many factors that determine where your website shows up in the search results.
Site speed reflects how quickly a website responds to web requests.
Speeding up websites is important — not just to site owners, but to all Internet users. Faster sites create happy users and we've seen in our internal studies that when a site responds slowly, visitors spend less time there. Google has admitted that site speed is a ranking factor—that is to say, faster sites do end up ranking higher than slower sites. Having a faster site can help your rankings, and thus your traffic.
More importantly, site speed affects how users view your site. When it comes to accessing a page for the first time, every second counts—with each passing second, a greater percentage of online users are going to abandon your site altogether, losing you the opportunity for a possible conversion. Maximize your chances of retaining traffic, making a good impression, and earning conversions by cutting out unnecessary files, using an efficient caching plugin, stripping unnecessary metadata, and reducing your image sizes.
Google knows that sending people to slow loading websites can wreak havoc on the user experience, so it comes as no surprise that the search giant still places value on site speed.
Bottom line – A fast loading website can help improve your SEO.
Content Availability
Finally, know that broken content on your site can be an issue. By broken, I mean referred to but not present, such as a nonexistent image in the body of your page, or an embedded video that's no longer available. These "broken" or missing pieces of content do negatively affect your rankings, thereby reducing your traffic, but can be easily fixed by replacing the broken piece or setting up a 301 redirect. Again, the more important effect here is on your users—if they see missing content on your site, it could damage your reputation and cause you to lose conversions.
Ultimately, with the exception of mobile performance, none of these factors are going to kill your rankings or make it impossible for users to convert on your site. However, when each is optimized, you will stand to gain momentum in search rankings, increases in traffic, and ultimately, happier customers who follow through on converting. For the most part, these factors are qualitative and work on a sliding scale, so there's no "turning a switch" to go from bad to good. Instead, you'll have to make corrections as you find opportunities, and consistently work to improve your site over time.

Deb Williams
Market Manager for Markethive, a global Market Network, and Writer for the Crypto/Blockchain Industry. Also a strong advocate for technology, progress, and freedom of speech. I embrace "Change" with a passion and my purpose in life is to help people understand, accept and move forward with enthusiasm to achieve their goals.

Resources:
https://webmasters.googleblog.com
George Madiou